Meditation: The Best Remote Viewing Training Technique
Remote Viewing: The Ultimate Guide


How It Works, Benefits, Techniques, & Tools
Did you know that you have the ability to go deep within your mind, beyond all five "normal" senses, to do extraordinary things you never thought possible?
And that one of these extraordinary things is the ability to "remote view", or witness with your mind's eye: places, events, objects, and people, at any location, no matter the distance, no matter the time — whether it be past, present, or future?
It's true. Once a well-funded program within the US Military called the "Stargate Project", remote viewing is an amazingly powerful tool that can be learned by anyone — including you.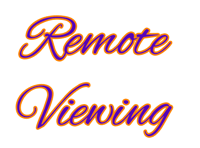 Today, many regular people are using remote viewing techniques to successfully invest in the stock market, solve crimes, predict world events, achieve career success — just to name a few of the powerful use cases.
Is there one thing that an aspiring remote viewer needs, other than a basic course or book from an expert like Lyn Buchanan, David Morehouse, or Joseph McMoneagle? What's the very best training technique to learn how to remote view successfully?
Why Meditation Is Critical For The Aspiring Remote Viewer
If you want to learn remote viewing, here are a few reasons meditation is essential:
What's The Best Meditation Tool For Successful Remote Viewing?
Did you know that you can harness the power of sound for super deep states of meditation? EquiSync is designed to guide the user's brainwaves into a state of deep meditation, bringing the intended benefits much faster than the traditional route. If you are new to meditation, then we recommend EquiSync: Classic. If you are experienced, then we recommend EquiSync: Deepereum. More info on both programs: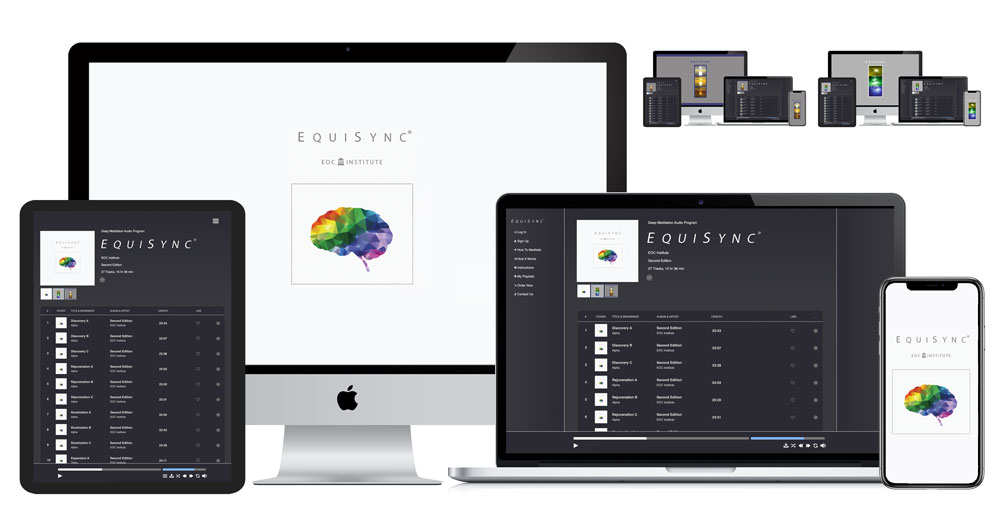 EquiSync Classic: Over a decade ago, we released our highly popular brainwave system, EquiSync Classic. Since then, we have upgraded the program continually, ensuring our deep meditation audio technology stays on the cutting edge. The latest version of the program includes 7+ hours worth of highly optimized downloadable MP3 audio tracks (that you own forever). While Deepereum may be the more robust system of the two, many people, especially those new to the technology, prefer the elegant simplicity of EquiSync Classic. Free Demo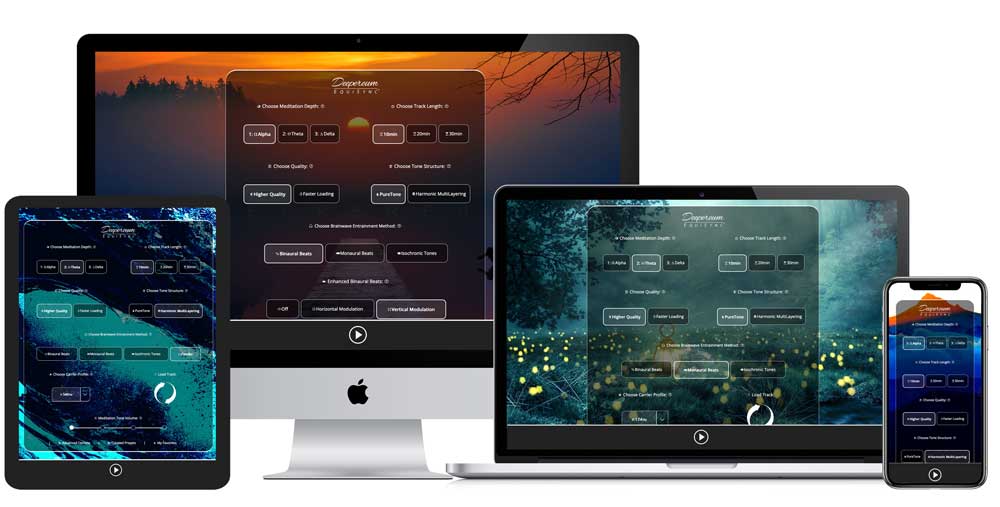 EquiSync Deepereum: EquiSync Deepereum is the first program on the market that allows you to precisely build, customize, & curate a meditation audio track to your liking. With the program's powerful configuration options (brainwave frequency, entrainment technique, session length, audio quality, soundscape, & more), Deepereum opens the door to thousands upon thousands of potential track combinations. While intermediate to advanced users really love the program, Deepereum is built for everyone. Soundscape Selection Page | Free Demo: Soundscape #14 | Free Demo: Soundscape #57 | Free Demo: Soundscape #71 | Free Demo: Soundscape #68
Anxiety, Depression,
& More

Intelligence, Memory,
& Learning

Happiness, Flow,
& Positivity

Success, Intuition,
Creativity, & Willpower

Consciousness,
Deep Mind, & More

Longevity & Life
Extension

Healing, Immunity,
Disease, & More

Stress, Pain,
Energy, & More
Feel The Power Of Deep Meditation. Discover EquiSync®
Feel The Power Of Deep Meditation.
Discover EquiSync®