4 Key Ways Meditation Builds Discipline, Self-Control, & Willpower
How Meditation Builds Discipline, Self-Control, & Willpower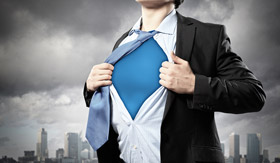 Imagine how different your life would be if you had iron-clad willpower? More and more scientists agree that your success is directly determined by your inner drive.
The good news is, nobody's self-discipline is permanently set. You do have the power to dramatically improve your self-control, and therefore, your entire life path.
What is the secret to maximizing my willpower, determination, drive, resolve, self-control, and self-discipline?
Meditation. There really are a limitless number of reasons meditation improves self-discipline, here are 4:
Staying clear headed in the heat of the moment
We all love instant gratification, feeling better immediately no matter the ramifications. In the heat of the moment, long terms goals become fuzzy, with no thought of the regret and guilt we would feel shortly after we get our "fix", whether it be eating that bag of chips or smoking that cigarette.
By understanding our inner thought patterns during meditation, you automatically understand the difference between "wanting" and "needing". Meditation helps you "in the moment", making the potential guilt and shame after cheating on your diet much clearer - making long term term goals that much stronger.
Meditation activates the "willpower" part of the brain
In a 2009 Duke University-Caltech study, scientists analyzed the brains of 37 dieters while they looked at 50 photos of various food, rating each by healthiness and taste. The findings showed that the "dorsolateral prefrontal cortex" as the section of the brain activated by people with high levels of willpower. It just so happens that this is the same area that is especially active during meditation, as evidenced by numerous research studies.
Meditation releases "feel good" brain chemicals, which replaces our "cravings"
There are certain chemicals, like dopamine and endorphins, in the body/brain that get released when we get our "fix". These chemicals simply aim to soothe the stress response within the body, which meditation also has been proven to remedy.
Meditation has been shown to elicit these same chemicals in a very natural and healthy way, thereby limiting your urges and cravings, boosting willpower and self-control further.
stress & anxiety lead to Urges & Cravings. Meditation fixes both
We all know that stress is the leading cause of many diseases, but did you also know that it can cause the urges and cravings we all experience? Its true, and meditation has been proven to work even better than exercise to permanently reduce stress and anxiety levels within the body, session by session, layer by layer.
Access the limitless benefits of meditation quickly, safely, and easily: Get started with EquiSync®